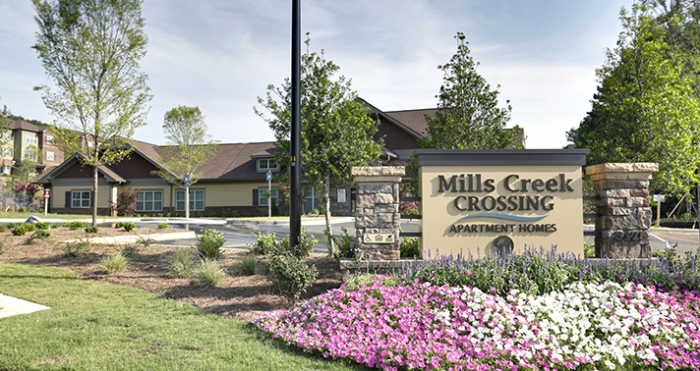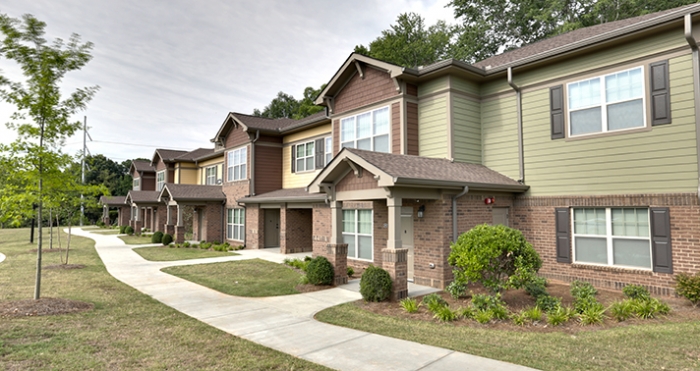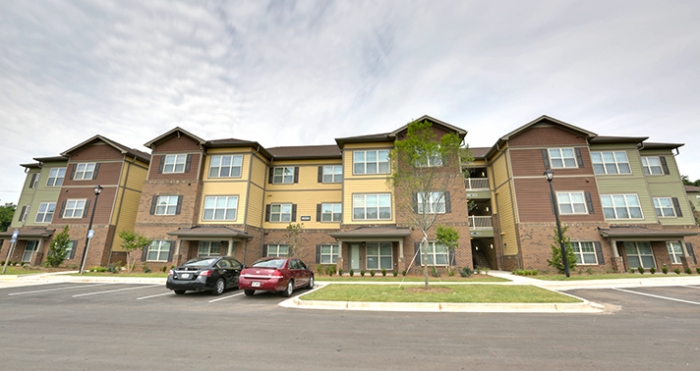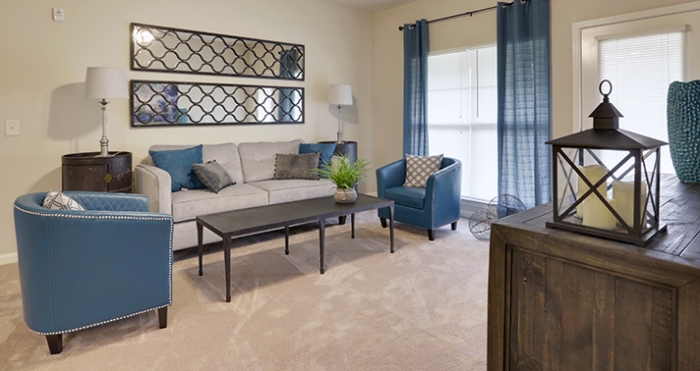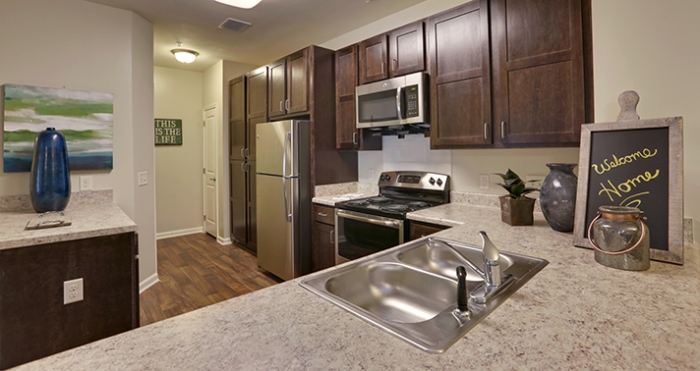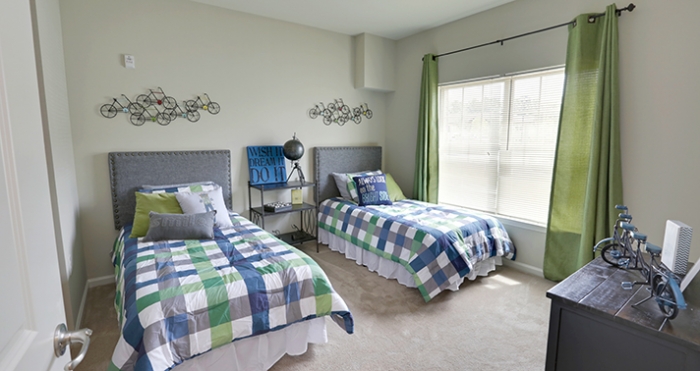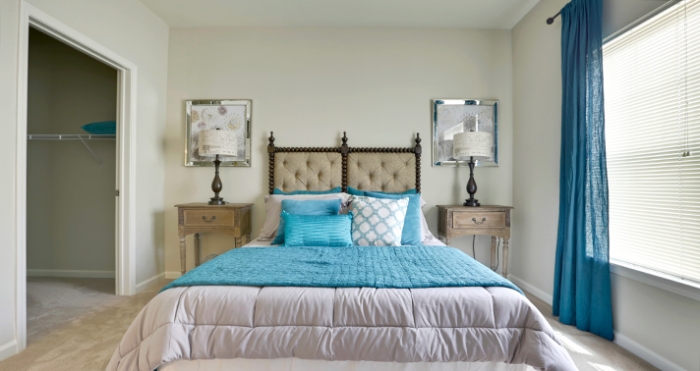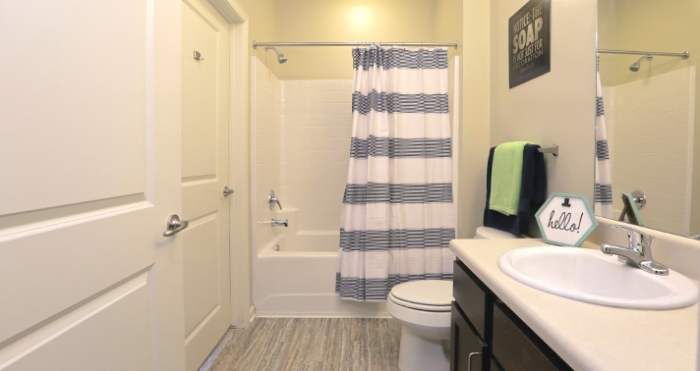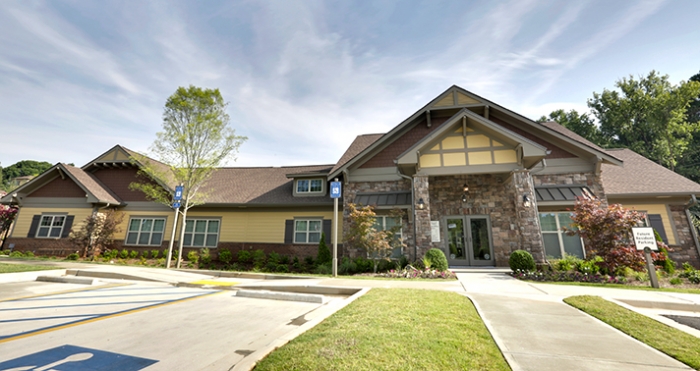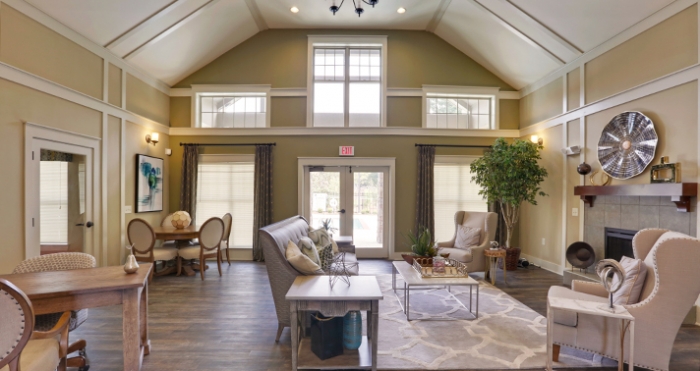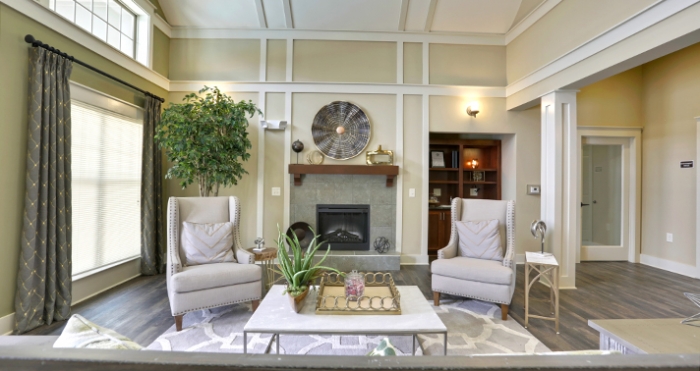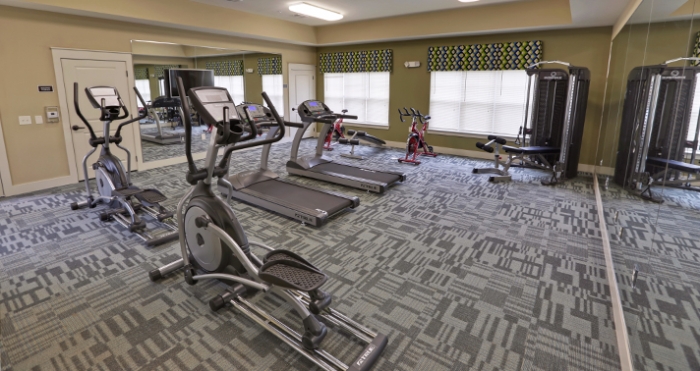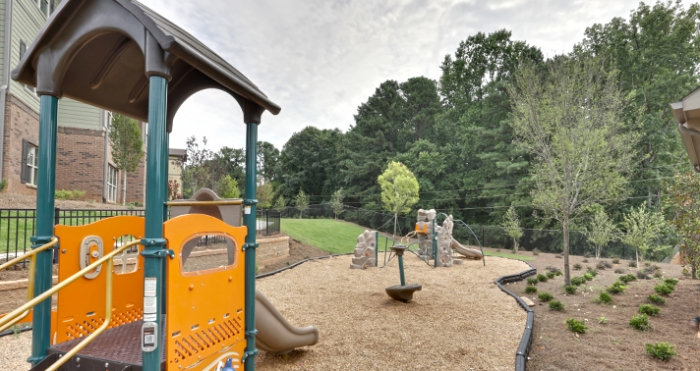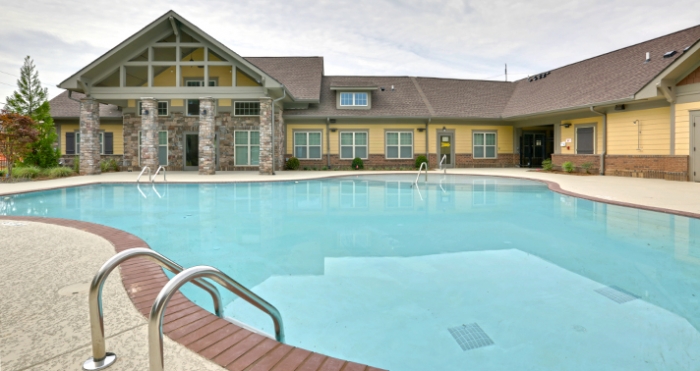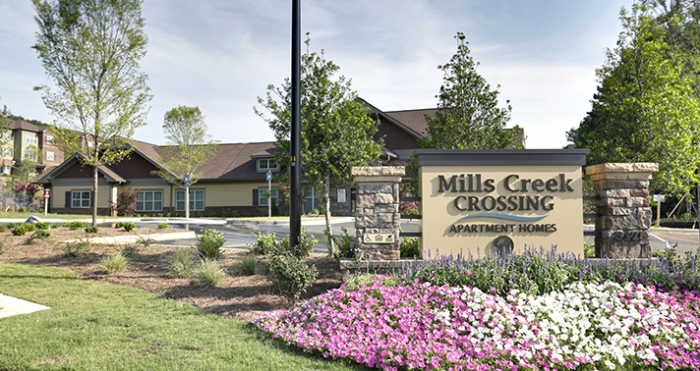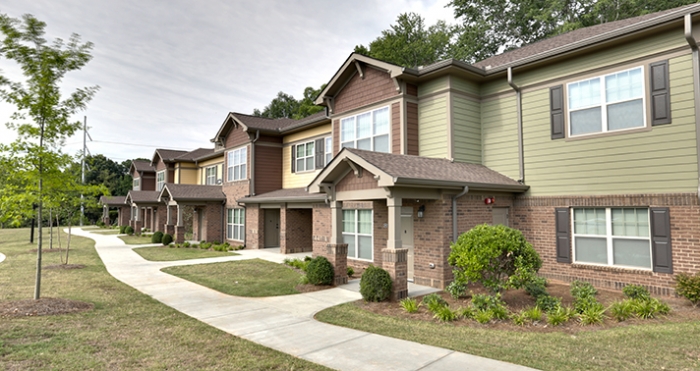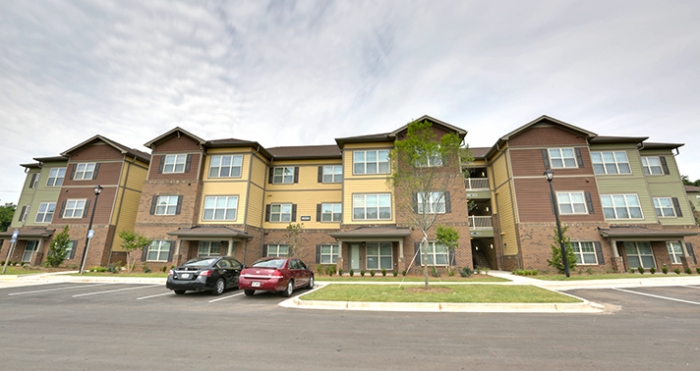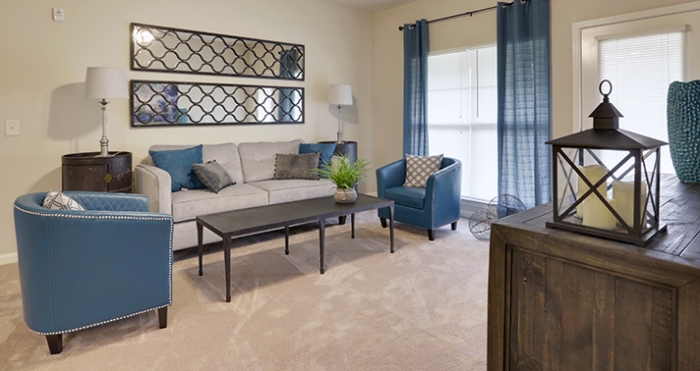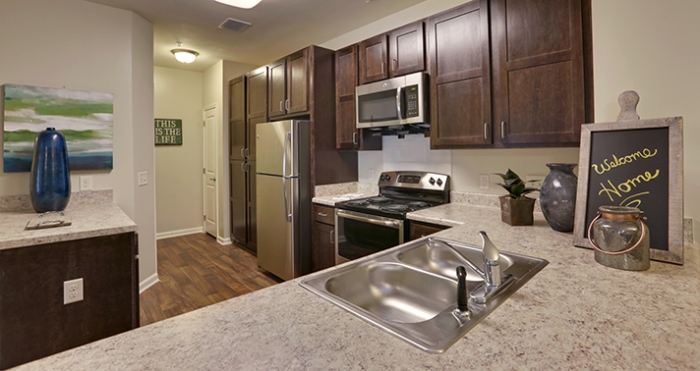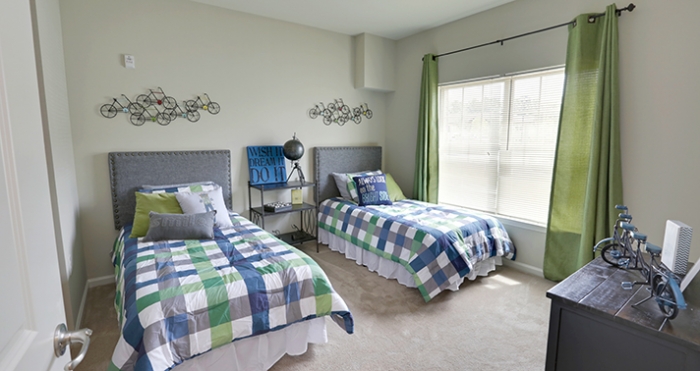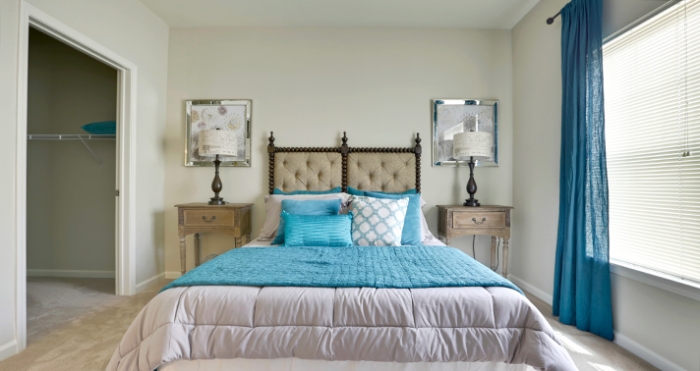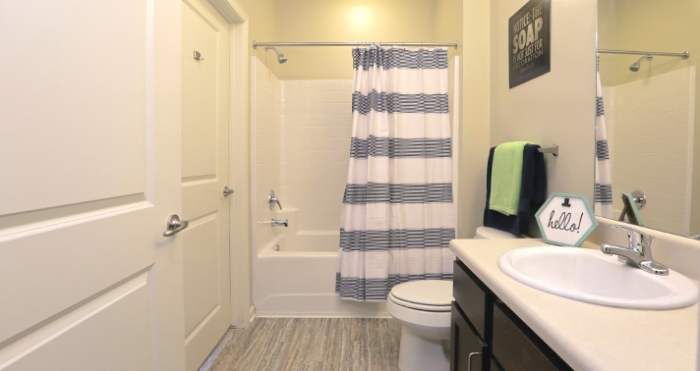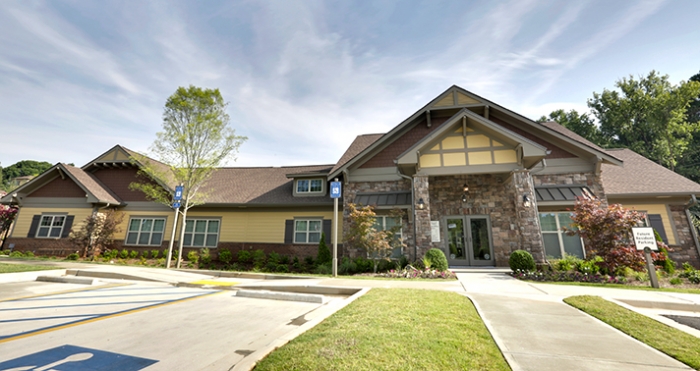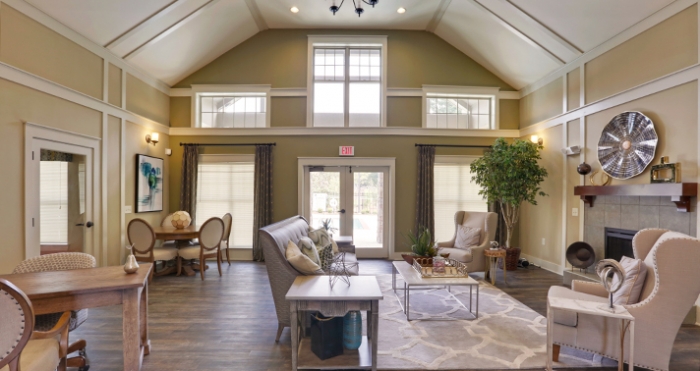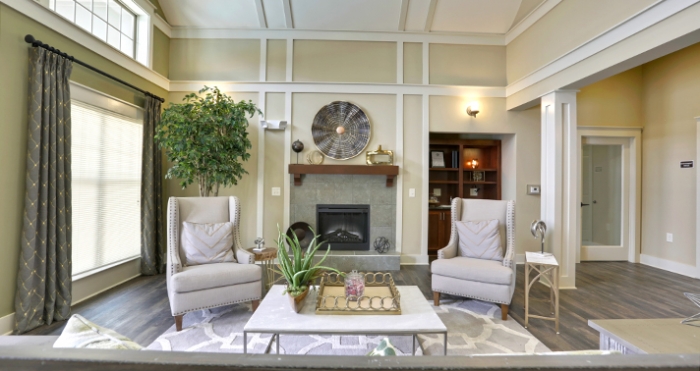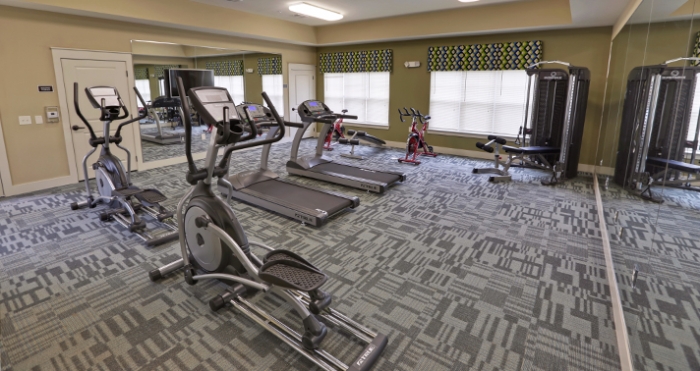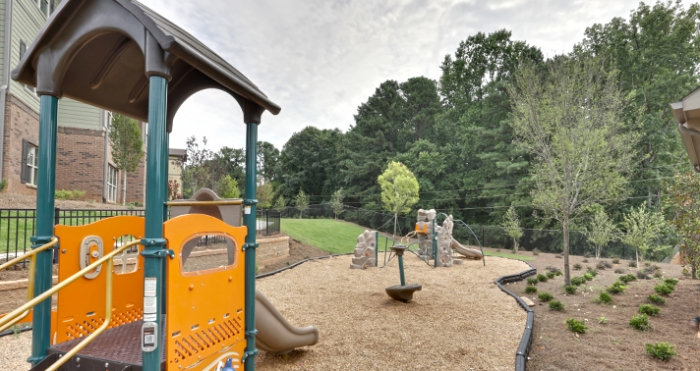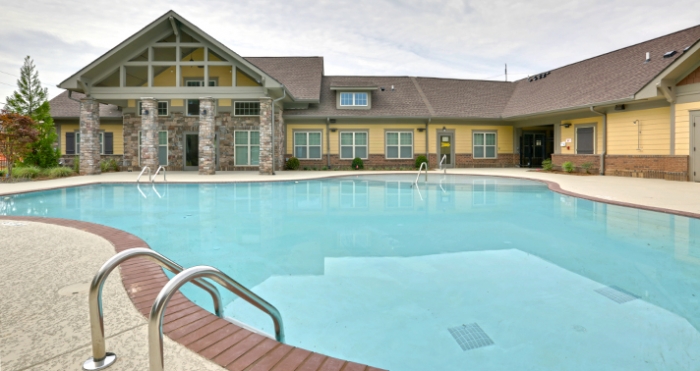 Mills Creek Crossing, opened mid-year 2016, is a newly constructed mixed-income family residential community of two hundred (200) units. Mills Creek Crossing is the second phase of Village at Mills Creek, the redevelopment of Tobie Grant Manor, formerly a 200 unit aging public housing project was demolished in Spring 2015.
Mills Creek Crossing's 200 residential units consists of forty-four (44) one bedroom units, one hundred and sixteen (116) two bedroom units, and forty (40) three bedroom units situated in thirteen (13) garden style 3-story buildings. Parking for the community includes up to 300 surface spaces for residents and additional street parking available to visitors. Existing infrastructure including sidewalks and access to public transit has been utilized to the maximum extent feasible to maintain links to the surrounding community.
This 19.8 acre community is located in Scottdale, a suburban area of central DeKalb County. Retailers and service providers in close proximity include Tobie Grant and Harrison Parks and Recreation centers, Your DeKalb Farmers Market, MRI & Imaging of Dekalb, BestBank and Kroger, along with many restaurants. The redevelopment is also within 3 miles of Decatur square.
The community has been highly amenitized to encourage physical activity and resident socialization. Amenities include but are not limited to a fitness center, computer center, swimming pool, playground, and a covered pavilion with a barbeque area. The site is adjacent to the Tobie Grant Recreation Center and discussions have already begun with DeKalb County to enhance the existing adjacent park and offer integrated access to residents.
The project consists of HUD's Rental Assisted Demonstration (RAD), DeKalb Project-Based Rental Assisted (PBRA) units, Georgia DCA HOME units and Market Rate units. Eighty percent (80%) of the units at Mills Creek Crossing are affordable to residents at 60% AMI.