HDC Affiliate, Resident Services Corporation, Receives CORES Certification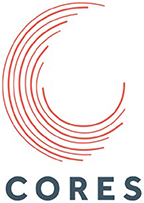 The Certified Organization for Resident Engagement & Services (CORES) Certification recognizes owners and organizations that have developed a robust commitment, capacity, and competency in providing resident services coordination in affordable housing communities.
The CORES Certification recognizes Resident Services Corporation (RSC) as being invested in using housing as a platform for opportunity and having a record of providing robust resident services coordination under the Direct Model in which affordable housing owners/organizations retain direct responsibility for the management, delivery, and implementation of resident services coordination at their properties.
Stewards of Affordable Housing for the Future (SAHF) is a nonprofit collaborative of exemplary multi-state nonprofit affordable housing providers which serves as the CORES certifying entity. The CORES Certification is valid for five years and is applicable across our Agency's entire portfolio, inclusive of our family and senior communities.
The Value of CORES Certification includes:
Demonstrated Commitment to Quality:

CORES certification is a signal that an organization has the highest level of commitment to industry best practices and serves as an external validation of the quality and systems-approach to these services.

Access to Funding/Partnership Opportunities:

CORES certification unlocks opportunity for partnerships, funding, and financing, including Fannie Mae's Healthy Housing Rewards™—Enhanced Resident Services (ERS) program.

Resources to Support Resident Services Practitioners and Capacity Building:

CORES certification is a mechanism that can help an organization set goals for improvement, deepen impact, and communicate this impact internally and externally. The process of evaluating and formalizing organizational processes and practices drives a deeper understanding and commitment to resident services across an organization.
For more information about CORES organizations, visit http://coresonline.org.