Retreat at Mills Creek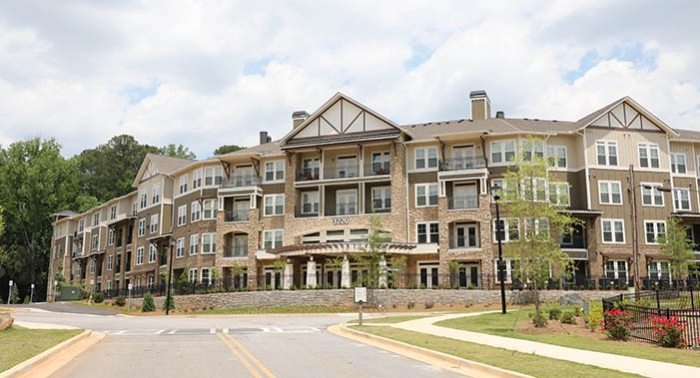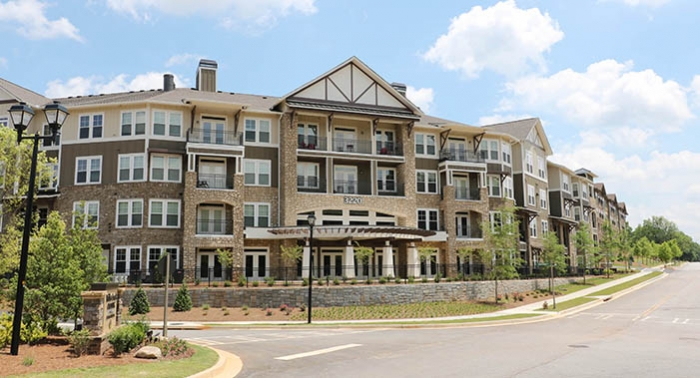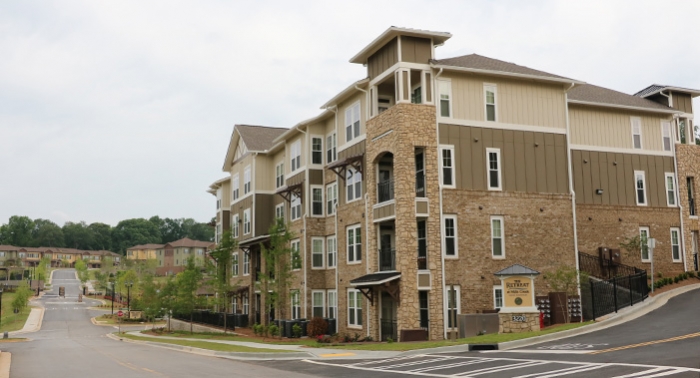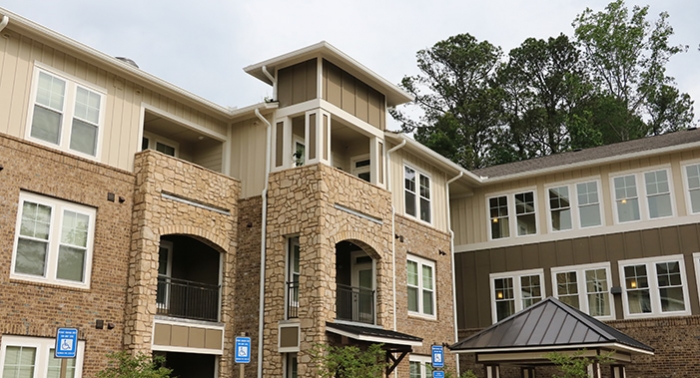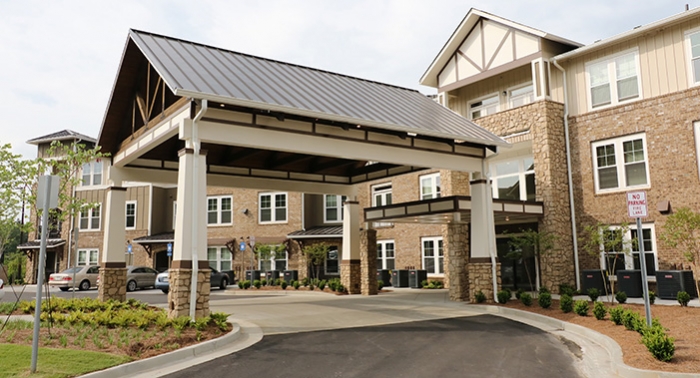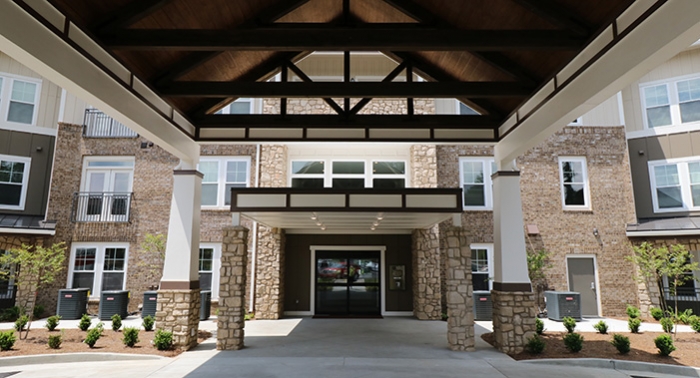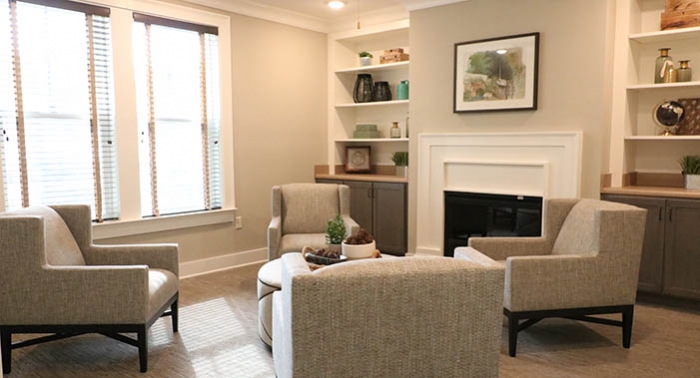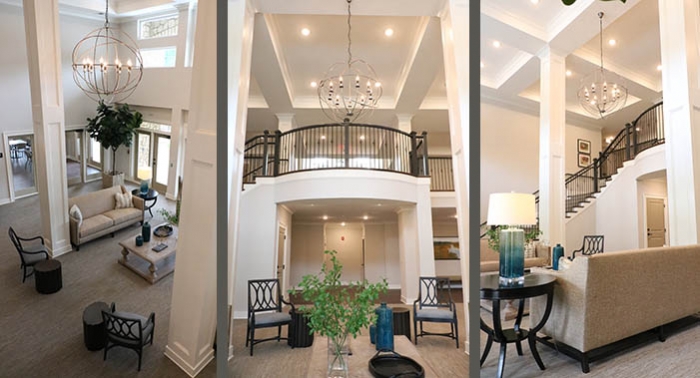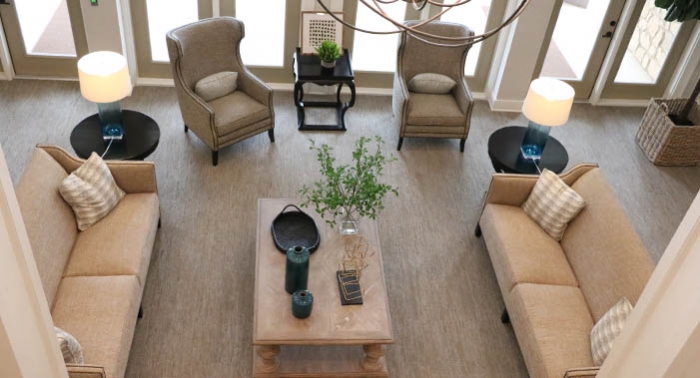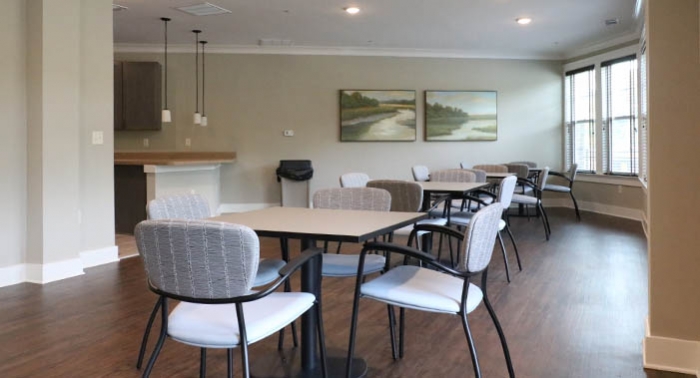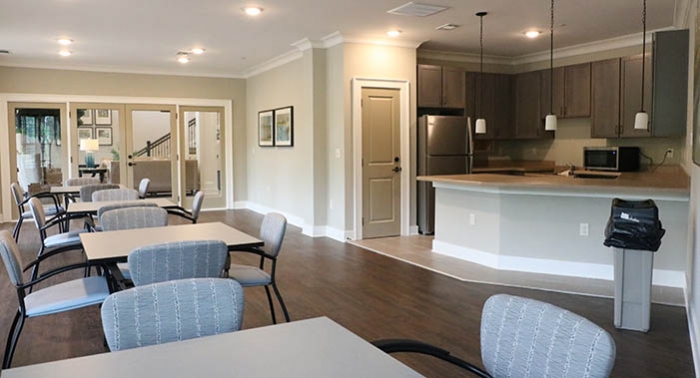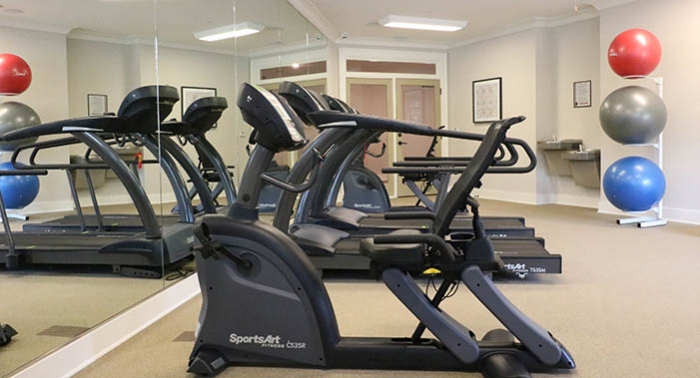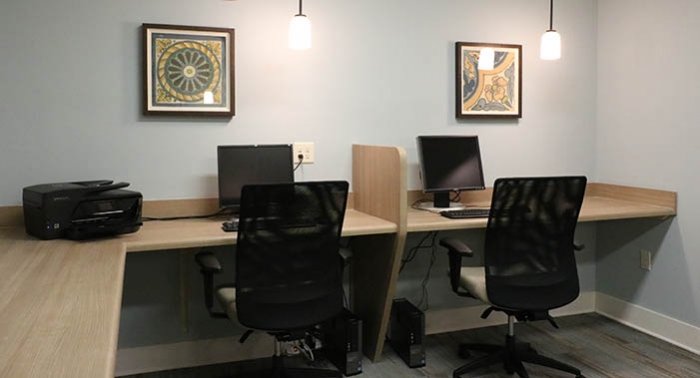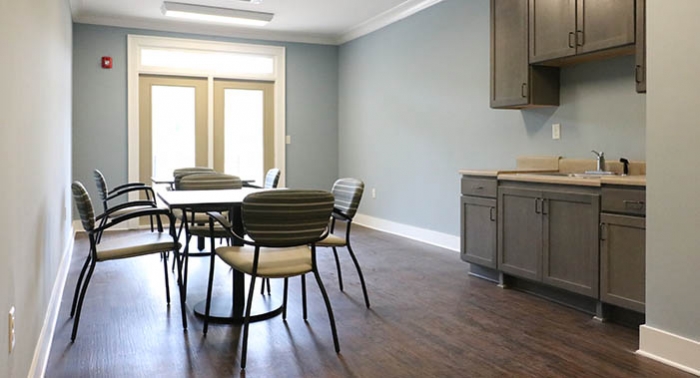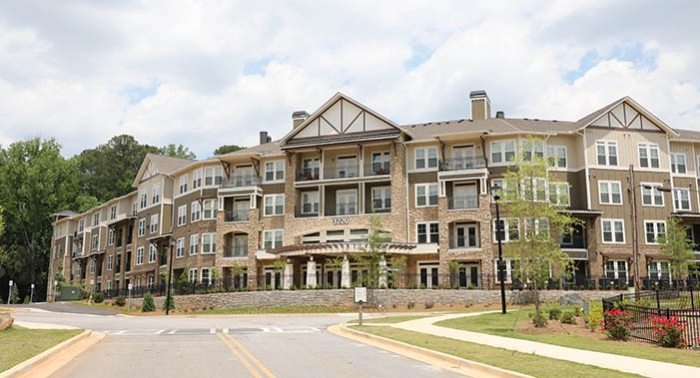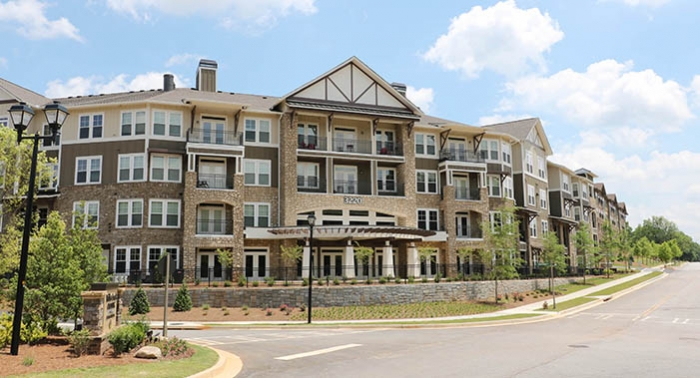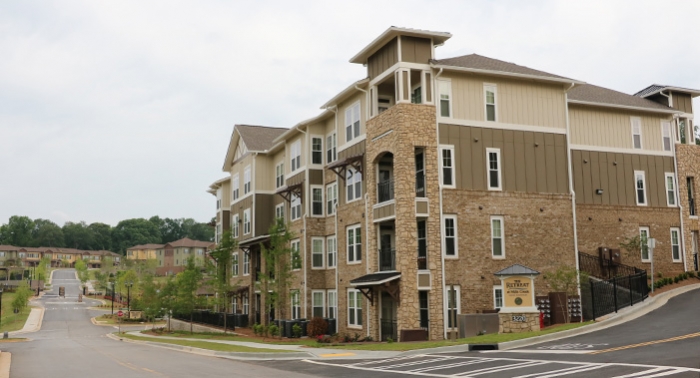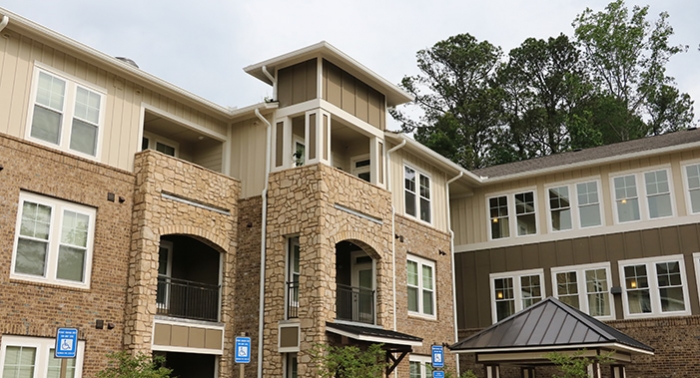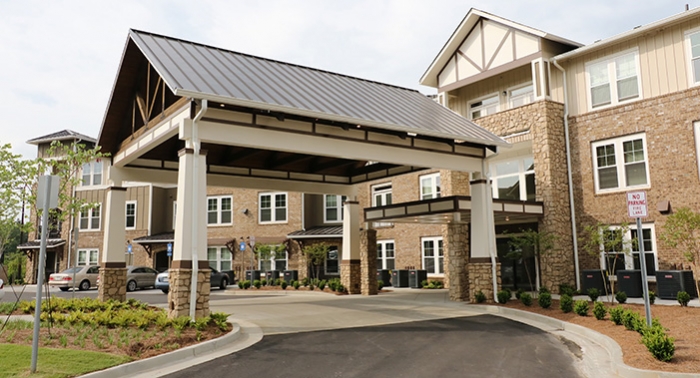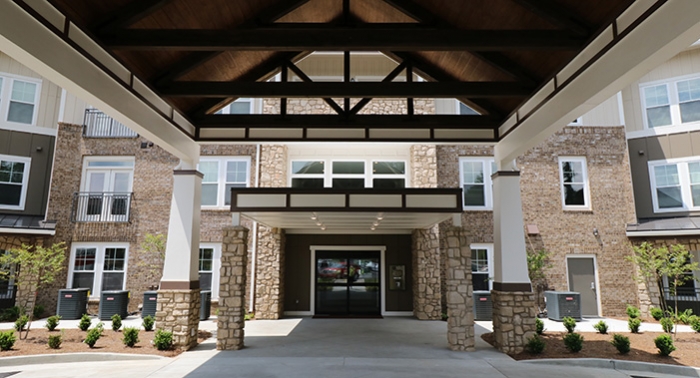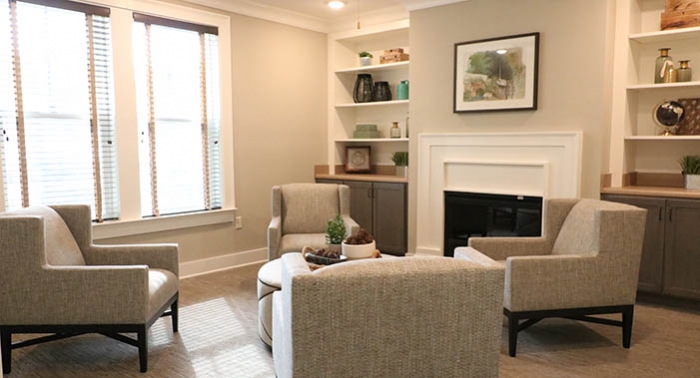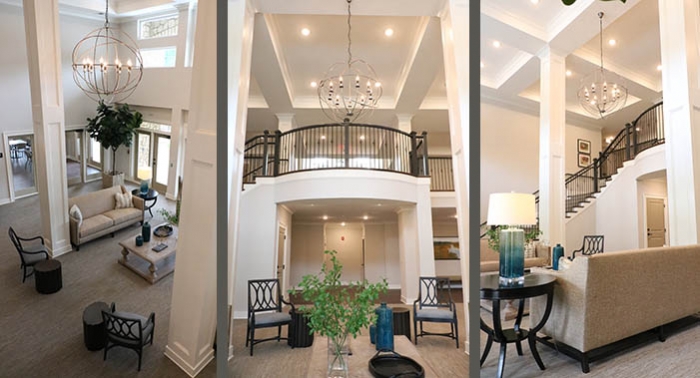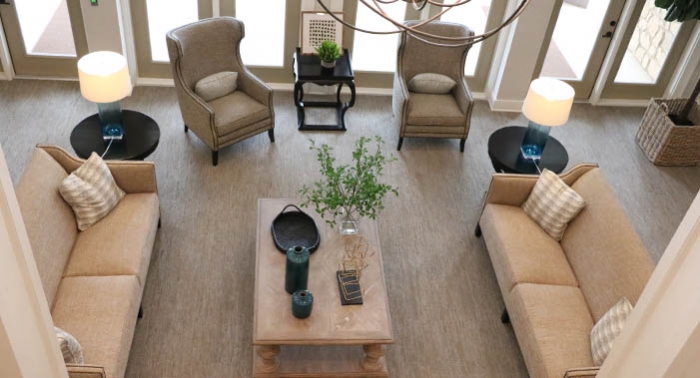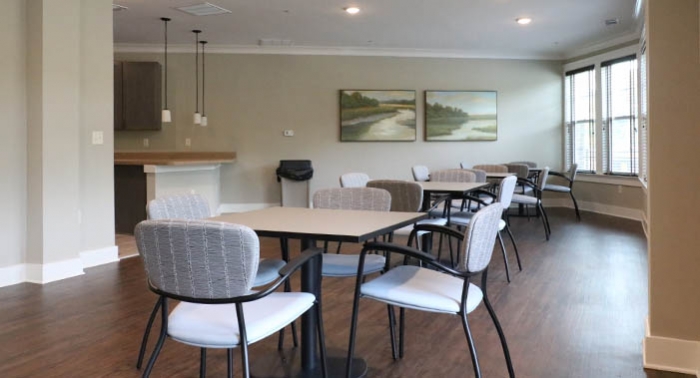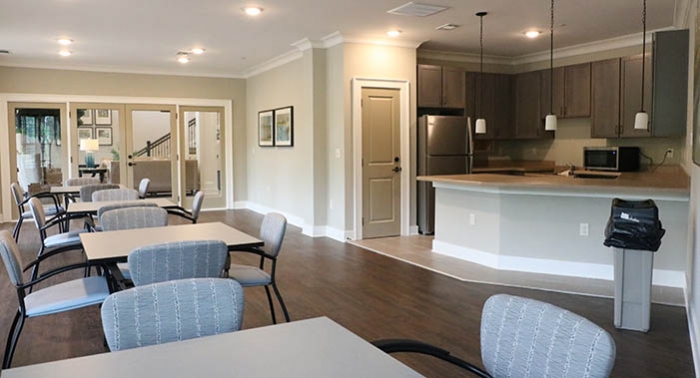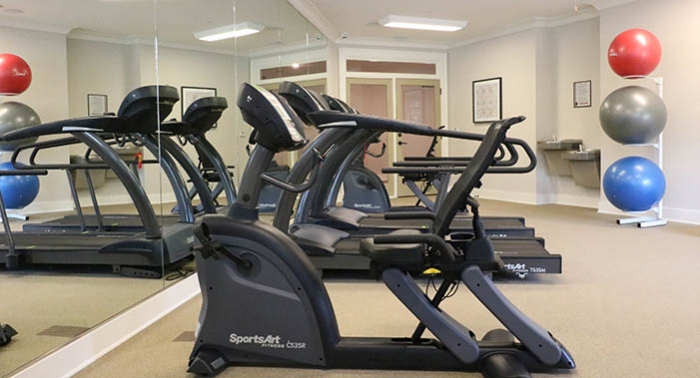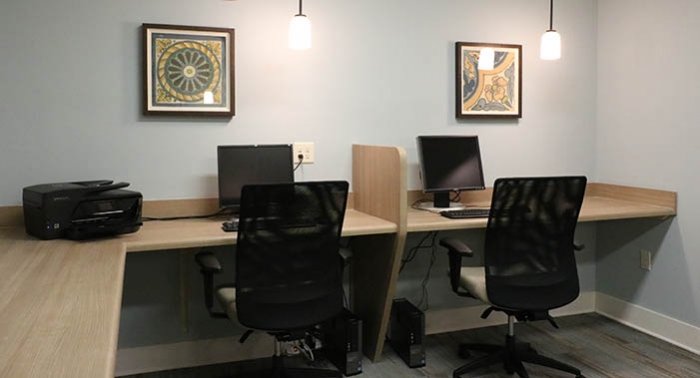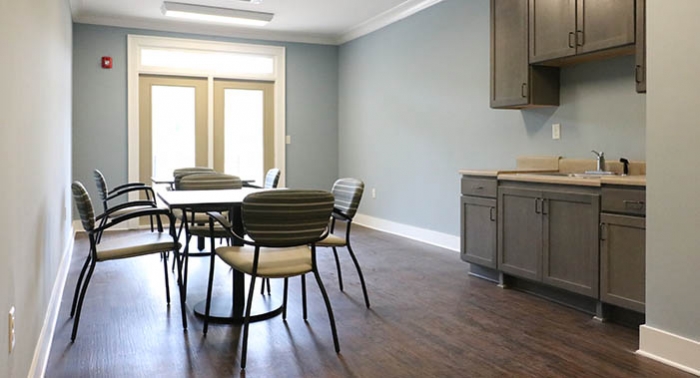 Retreat at Mills Creek, completed in early 2017, is a senior living community in DeKalb County, Georgia. The project has 80 rental units. Units benefit from Project Based Vouchers (PBV) reserved for households earning at or below 60 and 50 percent Area Median Income (AMI). Built as the third phase of Village at Mills Creek, Retreat at Mills Creek is designated as an Elderly community, tenancy is restricted to those aged 62 or older. With a mix of one and two bedroom unit types, potential renter households include single-persons, couples, or roommates.
The 80 residential units are contained within a four-story mid-rise building, with interior access corridors and central elevators. All interior amenities, as well as the management office, are housed within the building. Parking for the community includes up to 80 surface spaces for residents and additional street parking available to visitors.
Designed to meet the needs of the Scottdale Community for the 21st century, the redevelopment was done in partnership with the Housing Authority of DeKalb County. The site is located within the former Tobie Grant Manor public housing site, just off North Decatur Road at the intersection of Tobie Circle and Gifford Drive. The project is a redevelopment of the aging public housing as part of a HUD Rental Assistance Demonstration (RAD) Project.
Retreat at Mills Creek replaces a portion of the aging public housing with a new mixed-income community for seniors while promoting connectivity to the surrounding neighborhood, local amenities, and retail. Existing infrastructure including sidewalks and access to public transit were utilized to the maximum extent feasible to maintain links to the surrounding community. The main entrance is accessible from North Decatur Road. Residents have convenient access to Interstate 285 and Stone Mountain Highway, offering easy access to neighboring communities.
Retreat at Mills Creek, located in a suburban area of central DeKalb County, is situated between the cities of Decatur to the west, Clarkston to the eat, and abutting Avondale Estates to the south. The development is within one to two miles of several retailers, most of which are situated along North Decatur Road and East Ponce de Leon Avenue. Within these areas, retailers, and service providers in close proximity include Tobie Grant and Harrison Parks and Recreation centers, Your DeKalb Farmers Market, MRI & Imaging of DeKalb, BestBank and Kroger, along with many restaurants. The proposed redevelopment is also within 3 miles of Decatur square.
The building has a modern design with extremely attractive façade and roofline offsets. All units feature, among other amenities: spacious kitchens with a pantry, 9 foot ceilings, large walk-in closets, and Energy Star appliances. The community is highly amenitized to encourage physical activity and resident socialization. Amenities include a fitness center, community room, resident garden and an outdoor gazebo.
Retreat at Mills Creek is the third phase of the overall redevelopment of Tobie Grant Manor into the Villages of Mills Creek.